Isabella Stewart Gardner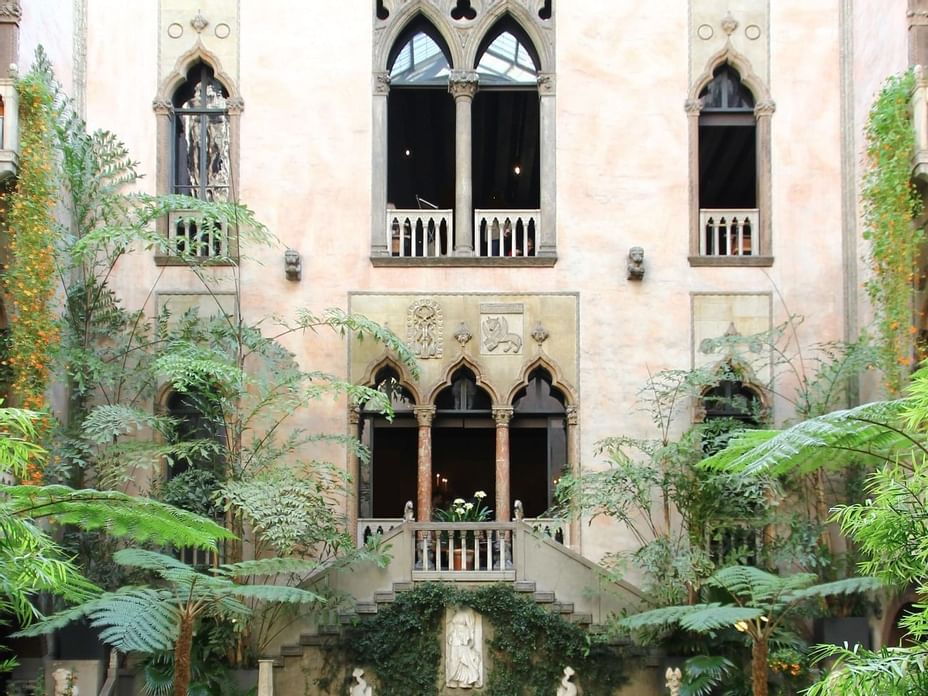 The museum which bears her name also stands as a testament to her vision. Isabella Stewart Gardner, known also as "Mrs. Jack" in reference to her husband, John L. ("Jack") Gardner, was one of the foremost female patrons of the arts. She was a patron and friend of leading artists and writers of her time, including John Singer Sargent, James McNeill Whistler, and Henry James. She was a supporter of community social services and cultural enrichment. She was an ardent fan of the Boston Symphony, the Red Sox, and Harvard College football. Isabella Stewart Gardner was also the visionary creator of what remains one of the most remarkable and intimate collections of art in the world today and a dynamic supporter of artists of her time, encouraging music, literature, dance, and creative thinking across artistic disciplines.
Over three decades, Isabella Stewart Gardner traveled the world and worked with important art patrons and advisors Bernard Berenson and Okakura Kakuzo to amass a remarkable collection of master and decorative arts. In 1903, she completed the construction of Fenway Court in Boston to house her collection and provide a vital place for Americans to access and enjoy important works of art. Isabella Gardner installed her collection of works in a way to evoke intimate responses to the art, mixing paintings, furniture, textiles, and objects from different cultures and periods among well-known European paintings and sculpture.